James Chadwick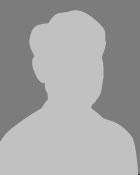 James Chadwick began working with Ancora Advisors LLC in 2014. His primary responsibilities are portfolio management and research for the firm's Alternative Investments. Chadwick has over 16 years of investment experience, with a focus on micro and small cap companies.

Prior to joining Ancora Advisors LLC, Chadwick was the Managing Director of the private equity firm Harlingwood Equity Partners, LLC from 2009–2013. He previously founded and managed two special situations-focused hedge funds, PCO Partners LLC and Monarch Activist Partners LP. His investment activities include operating companies, banks and closed-end funds in a wide array of industries, as well as experience as a director for five public companies.
Chadwick began his investment career in 1999, working for the pioneering engagement investment fund Relational Investors LLC, where he participated in the fund's investments in Aetna, Inc., Prudential, National Semiconductor, Mattel, Dial and Sovereign Bancorp, among others.

Chadwick is currently a director of Imperial Holdings, Inc. He received a Bachelor of Arts with Honors from the University of California – Los Angeles.
Associated Committees
Compensation Committee
Nominating Committee